United Bowhunters of Pennsylvania
Disabled Hunters Program

Mission:
Help disabled hunters from Pennsylvania experience the thrill of hunting.

Upcoming Event Dates:
2022 Sporting Clays Fundraiser
When: Friday, June 24th
Where: Lehigh Valley Sporting Clays
Click here to open the 2022 Sporting Clays Announcement
Click here to open the 2022 Sporting Clays Registration Form
2023 DHP Banquet
Saturday, April 15, 2023

Thank You to all of our sponsors and supported for making the 2022 Banquet a success.

2021 Sporting Clays Benefit Shoot
What a fantastic event!!!! Pictured below are the teams that participated in our 1st Annual Sporting Clays Event. We can't wait for next year!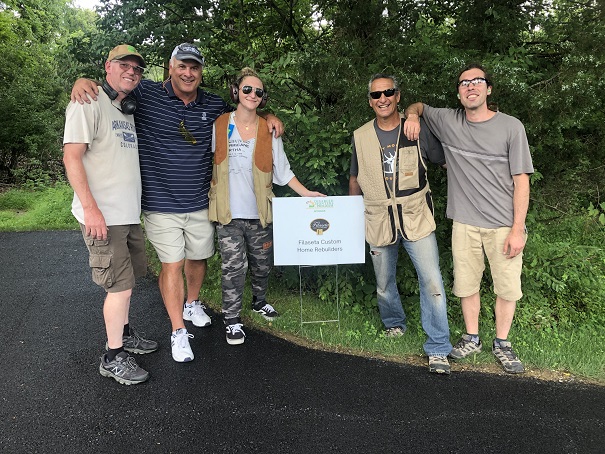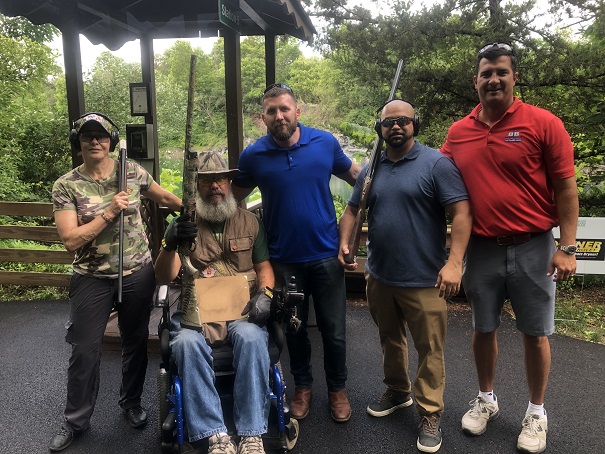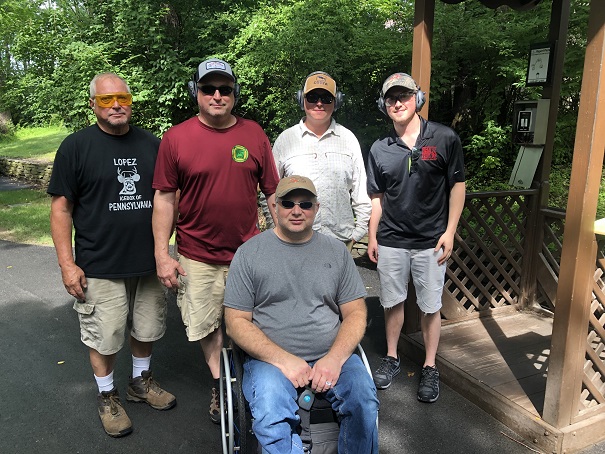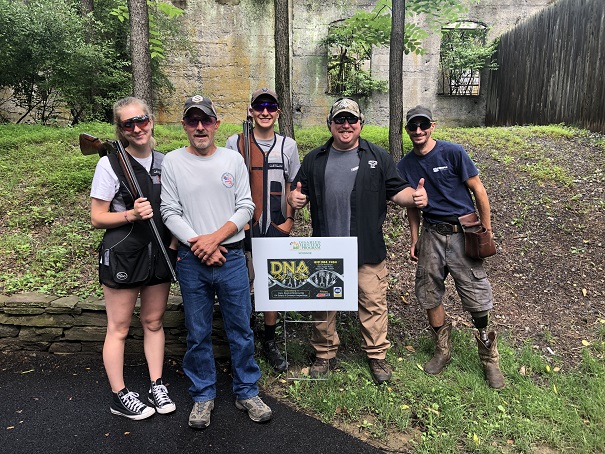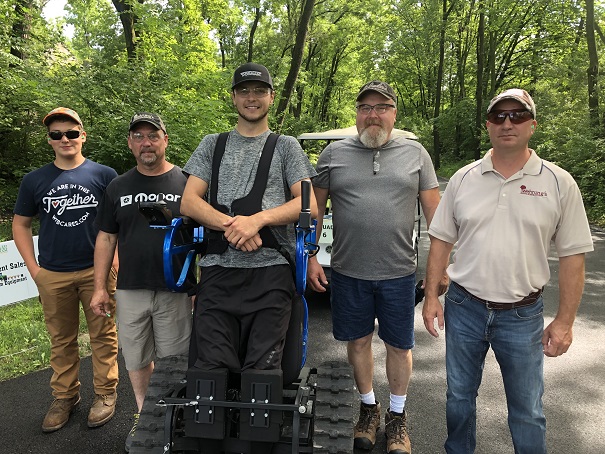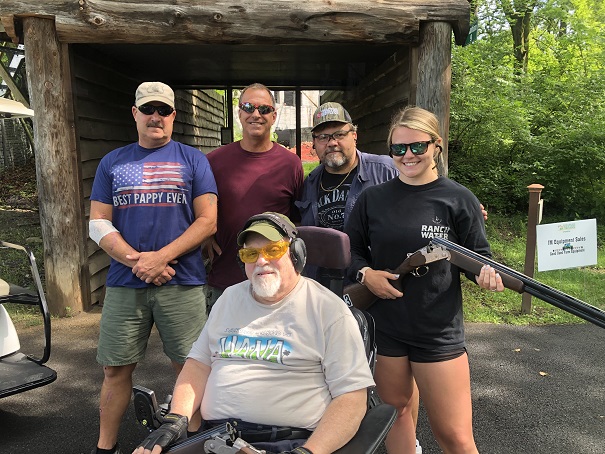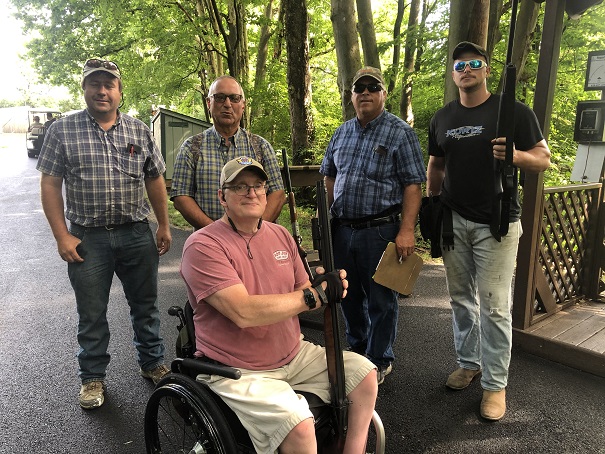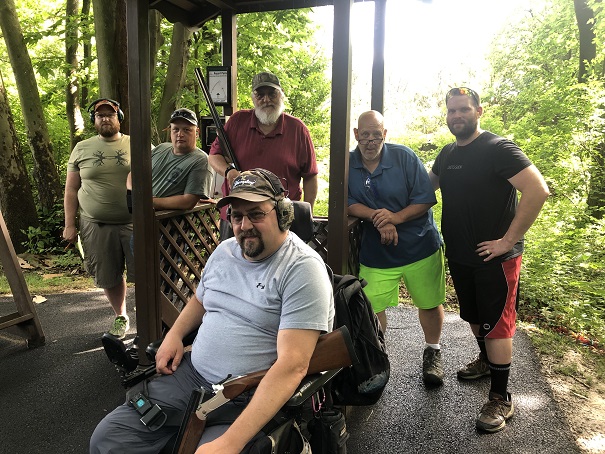 Every squad of 4 shooters sponsored a Disabled Shooter for the day!
THANK YOU to our 2021 LVSC Sponsors:
Lehigh Valley Sporting Clays
Famous Reading Outdoors, LLC
Lehigh Fuels
DNA Diag and Repair
Bryner Chevrolet
Filseta Custom Homes
Wehrungs Lumber
United Drilling, Inc
JM Equipment Sales
Andy Demyan Plumbing
Hoch Accounting
BF Brown & Company Inc
Cabelas & Bass Pro Shops

2022 DHP Banquet Date Announced
To all of our faithful supporters,

We have reserved CJ Hummels for the 2022 DHP Banquet on Saturday, March 26, 2022.
Let's all pray that COVID will be a thing of the past by then, and we'll be able to get together again to support the Disabled Hunters Program.

2021 DHP Banquet Cancelled
The DHP committee hopes that this announcement finds you well. It goes without saying that 2020 was a difficult year; the coronavirus pandemic has had an impact on all of us in some facet.

The Disabled Hunters Program has also felt the impact during these unprecedented times. Most of our scheduled hunts in 2020 were cancelled; at the current time (and for the foreseeable future) we will not be booking any hunts until the pandemic situation improves.

As you know, we had to cancel the 2020 banquet last year. Given the COVID-related governmental restrictions, we will not be able to schedule our 2021 banquet. This was not an easy decision to make as our annual fundraising banquet is our program's primary source of funding.

When the 2020 banquet was cancelled, we notified our supporters that we would apply their ticket purchases/sponsorships to our 2021 banquet. As we are now faced with cancelling the 2021 banquet, we are asking our supporters to make a decision, as we don't want to hold your funds indefinitely.

Option 1 – I do not want a refund. Please keep my 2020 ticket purchase/sponsorship and consider it as a donation to keep the DHP program afloat during the pandemic. I will purchase new tickets when the next banquet is scheduled.

Option 2 – I want a refund. Please reimburse me for the full (or partial) amount of my ticket purchase/sponsorship.
Please email the DHP program @ ubpdhp@gmail.com with your response. We ask that the "head of table" contact us for banquet ticket responses.
The DHP committee would like to Thank You for your continued support, and we wish everyone a happy and healthy beginning to 2021 !!!
The DHP Committee



18th Annual DHP Banquet Cancelled for 2021
When: TBD
Doors open at 4 PM
Dinner served at approx 6 PM
Live Auction at approx 8 PM
Be sure to get there early so you can participate in the raffles and silent auction.
Where: CJ Hummel's Restaurant, Bar &
Gathering Place
28 Willow St, Lenhartsville, Pennsylvania 19534

2021 Goals:
Send at least 10 hunters from PA on hunts, depending on Coronavirus status
Make a substantial donation to the Physically Challenged Bowhunters of America to help sponsor their programs.
Support the Hunt Of a Lifetime Organization with a financial donation.

Introducing our new logo ....


Tree stand safety interview with DHP hunters

Check out Tanner Adams Hunt on Mathews TV

Like us on Facebook to keep up with the latest news:

If interested in making a donation or contribution to the Disabled Hunter Program, please email ubpdhp@gmail.com for the next steps.




Checks should be made payable to UBP Disabled Hunter Program.
Please note, the Disabled Hunter Program is not a 501c3 organization.